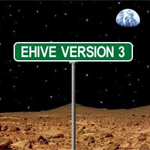 eHive has upgraded to version 3.0 on 13 July 2011.  This is our biggest upgrade so far.
You should find the system faster and more stable after this round of changes.
The upgrade also lays the foundation for some other major enhancements that we're working on, including better text searching and reporting functions.
eHive version 3.0 includes includes the following changes:
New Location History fields have been added
A new feature on the object detail page allows you to create a similar record based on the one you're currently viewing
Valuation History sets can be re-ordered
Portfolio Title, Inscription and Marks are now public fields for the Photography and Audio-Visual catalogue types
Search Engine results will now include more meaningful descriptions now that the metadata title and description tags have been added to object, account and community pages
Sign up pages have been enhanced, validating your eHive ID, email address and password as you type, and including a password strength indicator
The Change Password screen includes a password strength indicator
The account usage history chart has been reformatted for better clarity
Support for Internet Explorer 9.0
Private tags can be deleted when you're logged in
Some bugs with downloading reports have been fixed and the Significance field has been added to the Excel download report.
eHive Hardware and software upgrades behind the scenes:
We've migrated from our original two servers to three shiny new servers
Underlying software including the operating system, application server software, Java and Google Web Toolkit have been upgraded
Additional caching has been added to speed the system up
Additional layers of security have been added