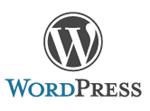 A major upgrade was completed on Oct 24th, updating the WordPress plugins, fixing some problems with the pending reports queues, and improve the screens for editing your public profile.
The latest upgrade to eHive included:
WordPress plugin enhancements (for building custom branded websites) including adding image grids, based on an object records search, to any WordPress post or page.
Revamp of the Edit My Profile -> Public Profile screen to have a cleaner layout and allow adding a Google Map location by simply typing in your organisation's address.
Account profile images now stored on Amazon S3 to reduce the storage needs of the primary eHive servers
Words with diacritics can be searched using the accented or non-accented version. e.g. Search for cafe or café to find records with café in the text.
Bux fix to handle number and valuation validation in Firefox web browser.
Bug fixes to the pending reporting queue.