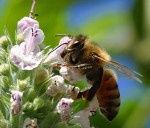 Today's update to the site included some major additions:
Sign up for an account
After running a closed beta on the site over the first part of the year, we're now ready to open it up for all interested users. You can now sign up through the link on the top right.
New Administrator Options for Communities
Any communities can now have an additional approval step before an account can join the community. The community administrator can view lists of pending, approved and declined members and change the membership status of selected users in bulk. Pending members will receive an email to let them know their application to join a community is waiting for approval.
Sundry Minor Fixes and Enhancements
You can now jump back to your home page by clicking on your username in the top header whenever you're logged in.
The eHive logo is also now a shortcut to the home page.
My Latest Objects now includes objects that do not yet have an image. A placeholder image appears for these.
NZMuseums – Integration with NZLive.com
NZMuseums.co.nz has had a major addition with the integration of national event information from NZLive.com. From the Search – What's On page you can now search on events happening at museums all over New Zealand. We're also adding links to the events at a particular museum from the museum profile pages.