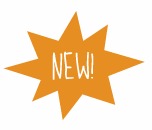 In the latest eHive upgrade we've added a Valuations tab to the eHive create screens.  This allows you to record one or more valuations for your objects, and keep track of valuation changes over time.
Valuation information is not publicly accessible – it can only be viewed when you are logged in and viewing your own objects.
For more information, check out the Valuations topic on the eHive wiki.
This latest upgrade also includes some improvements to the speed of eHive.  You may notice faster loading times when you are creating new records, particularly when you're moving between tabs or saving.