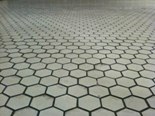 We hope you had a great break, and are feeling refreshed and ready for 2013.  We used the Christmas and New Year break to implement an overhaul of our systems, so we are re-vamped and revving for a busy year ahead.
Here's what we did:
– Upgraded key underlying software on the eHive servers, including the operating system.
– Added another 3 servers (eHive now runs across 10 servers)
– Split some of the application to separate servers to help us perform upgrades without having the site down for any period.
– Continued polishing our new set of developer's tools.
The biggest part of this work has been migrating the existing database to new servers. This required several short periods of downtime for the site over the last couple of weeks but the work is now all completed.
It has been a busy time, as we also launched our WordPress plugins late last year.  Many of you have been downloading and utilising them already, which is great to see.  Our developer's help website (www.developers.ehive.com) is the place to go for all the information you will need to get underway.  We are constantly refining and adding to what we have in place so far, so please keep an eye out for updates to the help site.
You can always check the new Developers thread on our help forum to stay up to date and ask questions.