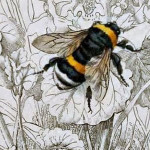 eHive is developed by Vernon Systems Ltd. We have been dedicated to creating software for the museum and gallery market since 1985.
Vernon Systems has a range of products suitable for all types of collections, from large institutions to private collectors. Our collection management systems are used around the world by institutions with diverse collections and needs.
Our products
eHive
eHive is an innovative web-based system used by hundreds of small museums and private collectors to catalogue objects, manage acquisition information and share their collections online. Many larger institutions have also chosen to use eHive as an online publishing platform.
As an eHive account holder you can choose to keep your object records private, or publish them to our website eHive.com. If you decide to publish your records they'll be displayed along side artefacts from national and regional museums, local curiosities and never before seen objects from private collections.
Take a tour to find out more about using the system or go to eHive.com to explore the collections of museums and collectors from around the world.
Vernon CMS
Vernon CMS is a sophisticated collection management system that handles all common collection processes and types of objects. It is a modular system, which means you can tailor it to suit your collection, your specific needs and your budget.
The Cataloguing module is the core, covering all of the key features needed to manage a collection. Add-ons and modules provide additional functionality in the form of activities management, online publishing and RFID location tracking.
The Browser module provides, web, intranet and kiosk access to your collection database. You have complete control of the collection data you publish, down to field level. The module is powerful and fully integrated into Vernon CMS and has proven itself a reliable publication tool for many institutions, large and small.
Vernon CMS can also be used in conjunction with eHive to provide comprehensive collection management with a simple, sustainable option for online publishing. See our website vernonsystems.com for more information or contact us at sales@vernonsystems.com to discuss which of our systems would best suit your needs.