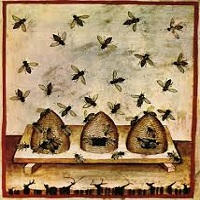 Updates to eHive are made approximately every 2 months and are described in the News – Articles section of the website.
3 Nov 2023
WordPress plugin updates, includes plugins options to set your preferred image size on the search results and image grid views.
Advanced Search extended to include Condition Keyword, Deaccession Authoriser, Deaccession Status, Deaccession Reason, Field Collection Place, Exhibition History, General Flag, Format, Inscription, Loan In Details, Loan Out Details, Medium and Materials, Other Name/Title, Provenance Place, and Technique.
12 September 2023
Change organisation public profile pages to use large profile images.
25 July 2023
Increase maximum image size from 20MB to 200MB.
10 June 2023
Performance improvements, particularly on the draft record listing. Upgrade WordPress plugins to support latest versions of WordPress and PHP.
19 May 2023
Remove old eHive ID log in page (log in now solely by email address).
15 Mar 2023
Add Advanced Search option to search on the date records were created. Fix bug in edit screen to allow full searching on terms.
20 Feb 2023
Search by the date records were created as part of the Advanced Search criteria.
15 Dec 2022
Migrate to Google Analytics version 4 for tracking visitors statistics.
1 Dec 2022
Catalogue Type can now be changed on existing records.
20 Oct 2022
Support Unicode characters in PDF filenames. e.g. Diacritical characters.
25 Sep 2022
Public collections search filters added for Collection Strengths, Country, and Region fields.
Public and private object search results include a filter for Cultural Permissions.
Advanced Search now available on the public eHive.com site.
eHive object record save process improved to cope with slower network connections.
1 Sep 2022
Assign cultural permissions levels to objects in your collection. Cultural permissions allow you to provide further knowledge about an object to inform users of your collections about any cultural significances they may have.
USA, New Zealand, and Australian eHive users can now mark their State or Region on their public profile page.
Public profile pages include a Collection Strengths section to note the broad types of collection items they hold.
Object detail page Tools menu now includes an option to change the eHive Catalogue Type for a record. e.g. Change a record from the History type to the Archives type.
28 June 2022
eHive now has a Youtube channel with a product overview.
1 June 2022
Added Series Title as an Advanced Search field.
Upgraded WordPress plugins to support changes in WordPress version 6 and PHP version 8.
15 May 2022
Extend the public profile pages to include more 'Facilities' options including indicating whether you offer education programmes, electric vehicle charging, free Wi-Fi, or touring exhibitions.
29 April 2022
Extended list of facility types you can record about your organisation on your public profile page. Additional options: Archives, education programme, electric vehicle charging, free wi-fi, high resolution images available for order, school kit for hire, and touring exhibitions.
7 April 2022
Relabelled 'Copyright' as 'Rights' and added a new rights type for 'No Rights Reserved' (Creative Commons CC0 licence).
27 January 2022
Added Technique as a public field for the History catalogue type to make this consistent with our other catalogue types.
21 December 2021
Increased PDF size from 20MB to 200MB.
API keys will be disabled if the account subscription lapses for more than 90 days.
20 September 2021
Comments moderation. New comments are now automatically flagged for moderation if they contain profanity, and optionally your can set your account to have all comments go through moderation. Comments are also now blocked if they contain links, as this has become a prevalent with spam postings.
Comments can be accessed from the Comments section on the main dashboard. The Comments page now has new tabs for approved, rejected, deleted, and pending comments.
31 May 2021
Silver plans and above can now see how many public page views they have in a selected date period. This is available under the Settings menu, in Visitor analytics.
29 March 2021
Support multiple users per account for plans Silver and above.
Move to email address log in, rather than using the eHive account ID.
Support user roles for Viewer (read-only access), Curator (access to cataloguing features), and Admin (full administrator access).
8 September 2020
Upgrade of eHive WordPress plugins to update compatibility with the release of WordPress 5.5.
6 July 2020
Users can now close their eHive account.
Acquisition Lot records can be deleted, and seen in the recycle bin.
The eHive dashboard now has Recent tags and Recent comments. You can also see all comments made on your eHive account.
Bug fixes for Draft records.
OAI support for deleted records.
20 June 2020
Added Advanced Search options for public users. Users can now refine results by whether images or documents are attached, and by account name, catalogue type, object type, maker, and subject & association keyword.
4 June 2020
Community Moderators can be assigned to a different eHive account.
There is a more button for searching on facets with over 10 terms.
3 April 2020
Account users can search for all of their records in a community.

Reporting will use results that have been filtered by search facets.

The first stage of multi user has been completed, with the user account and user tables created in our database.
6 March 2020
Spine label is now available as a field for the Excel – Public report view.
The Controlling Institution field is now available for all record types.
Bug fix for catalogued date, which can now be viewed on the record detail screen instead of just when editing the record.
All icons are now stored directly on our servers to improve load time of pages.
13 Jan 2020
eHive is now using Bootstrap 4.0. This has changed the appearance of some windows. Bootstrap 4.0 provides improved mobile responsiveness. eHive will now support a full width view for mobile.

Added Advanced Search options on the search results page for account users. The results page now provides options to refine the search results by the same options that public users have, as well as by current location, collection type, and public access type.
6 Dec 2019
Removal of the tag field from the Create screen. The tags are now maintained solely on the object detail page.
WordPress plugin changes:
Tag cloud links were incorrectly searching on any word in a multi-word tag rather than finding only records with an exact match to the whole tag.
WordPress would crash if the eHive search plugin was used twice on the same page.
The tags link on the record is now a clickable link to allow visitors to find all records with that tag.
You can update your WordPress Plugins by logging into your WordPress website.
Redesign home page to provide new options for exploring objects on eHive, including live counts of records by object type.
Provide advanced search options on the search results page. The results page now provides options to refine the search results by whether images or documents are attached, or by catalogue type, object type, maker, subject, or account name.
Redesign lightbox results view to fit images of different sizes.
1 Sep 2019
Upgrade eHive indexing servers and software to cope with the increasing volume of content and website users. There are now over one million records stored in eHive.
Add support for storing and presenting high resolution images through the use of the International Image Interoperability Framework. This allows us to better manage the volume of images within eHive and it provides users with the ability to pan and zoom high resolution images.
The changes include the option to share high resolution images with the public based on the copyright restrictions of each specific image.
Add support for PDF document files linked to object records. Add options per image & document to control which files public users have access to. Add default access level options (on the Account Settings page) to control image and document access.
7 Apr 2017
Add links to Portfolio Title and Subject Keywords to navigate to other records using the same term. Add Accession Date to the Excel export format. Rework Javascript across all pages on my.ehive.com to improve performance.
Add new " ⋮ " menu icon in record results views to access common functions such as Edit Record. Split object image maintenance into a separate screen. Allow multiple images to be uploaded in a single step, both by browsing for image files and drag and drop.
30 Jan 2017
Performance improvements. Check for duplicate object numbers when the object number field is changed. Pre-allocate record numbers to draft object records to allow other processes such as adding images to work the same for draft records and saved records.
15 Sep 2016
Minor bug fixes and performance improvements. Page URLs now include a text title at the end (such as a summary of the object or collection) to make the URLs more readable. Logged in users can now view and download original size images.
Major eHive revamp. The website is now mobile friendly and accessibility compliant. The underlying technology has been upgraded to make it easier for us to develop new features in the future and many minor enhancements have been added to the site.
17 Nov 2015
Improvement to eHive import tool used by Vernon Systems. Migrate all images to Amazaon S3 cloud storage. Complete new Application Programming Interface as part of migration to mobile-friendly design.
22 Sep 2015
Improve logged in user dashboard. The dashboard now shows an object record tag cloud and has a better layout for Tools links and recent objects.
Updates to WordPress plugins to support WordPress 4.2.1. Links from objects to communities. Option to download higher resolution original images. Performance improvements to term list maintenance. Tighter security on comments functions. Bugs fixes to term list maintenance, term list counts and links.
31 Oct 2014
Store community profile images on Amazon S3.
Major upgrade which included updates to the WordPress plugins, fixes for the pending reports queue, and improvements to the screens for editing your public profile.
13 Feb 2014
Convert automated emails to HTML format to include better layout. Upgrade application servers on primary eHive servers.
25 Oct 2013
Improve validation on sign up page. Minor bug fixes.
14 Oct 2013
Improve built-in help in WordPress plugins. Minor bug fixes.
26 Aug 2013
Add 'Place Notes' as a new public field.
22 May 2013
Add support for grey scale images. Release source code for WordPress plugins on WordPress.org with related installation notes.
22 Mar 2013
Minor bugs fixes and software upgrades on eHive servers.
23 Jan 2013
Change in latest version of Google Chrome web browser causes the Create/Edit screen to fail to load. Fixed by upgrading to latest version of Google Web Toolkit. Upgrade also includes first round of changes to support API access with URL parameter-based authentication. This provides an alternative to OAuth authentication and makes it possible to use the API from Javascript.
Upgrade of underlying architecture for eHive, including migration of database to new servers, upgrade of database software and upgrade of operating system.
2.0 beta release of eHive programming interfaces. These provide ways of accessing content from other websites or software.
2.0 beta release of WordPress plugins. These support developing branded websites which include object and account information from eHive.
New developers.ehive.com website to provide full technical information on using the programming interfaces and WordPress plugins.
6 Nov 2012
Object Type, Place Made and Maker are now clickable links (to show all object records with the same field value). Dublin Core metadata tags now embedded in object detail pages to help third party systems like search engines. OAI-PMH data harvesting extended to cover four additional public fields. Additional spam checking on comments. Metadata added to support inline citations of object pages when links posted to Twitter or Facebook.
11 Oct 2012
Better sorting by object number, enhancements to Excel import and Vernon Access import processes.
28 Sep 2012
Performance improvements, better validation in eHive import spreadsheet, upgrade payment gateway software.
14 September 2012
Changes to support the upcoming version 2.0 release of eHive's Application Programming Interface.
21 August 2012
Additional sort options added. Object search results can now be sorted by many additional fields, including some private object fields if the user is logged in.
14 July 2012
Minor bugs fixes. Word stemming in the SOLR indexes has been disabled to avoid users getting too many results.
Support for Open Archives Initiative Protocol for Harvesting Metadata. This provides users the option to have their records and images automatically copied to aggregation sites like DigitalNZ, Trove and Culture Grid.
Migration of Excel and XML reports into our new reporting tool. Background work to support better text indexing using SOLR.
16 January 2012
Minor bug fixes including error when multiple images are added to a record at the same time. Upgrades to software for Joomla and SOLR.
9 December 2011
Automated emails when accounts near their storage limit. Minor fixes for new reporting tool.
Reports have been rebuilt in Jasper, a report design product, and a new downloads section has been added to eHive to allow reports to generate in the background.
29 September 2011
Database, caching and indexing changes to improve the performance of the website.
Major upgrade which includes new location history fields, new public fields, valuation history reordering, metadata for search engines and support for Internet Explorer 9.0
20 April 2011
Detail reports extended to show all private fields, not just public fields. Performance improvements to home page. Automatic emails altered to include HTML formatting.
New fields for object valuation history, faster create/edit screen and automatic notifications sent to account holders when comments are added to their public objects.
21 January 2011
Changes to Javascript on account and object detail pages to improve performance. 'Search Again' link added to search results page. Detail PDF report changed so that header section for an object (which includes the image) only shows on the first page for each object.
Enhancement to allow for searching on words with diacritics (accented characters) with or without the diacritics. Bug fixes in label view PDF report and in saving public profile changes.
23 December 2010
Minor style changes to account public profile page to stop images overlaying text while the Javascript is loading in the background. Bug fix for occasional errors uploading images. Validation added to latitude and longitude fields on edit my profile – public profile page.
30 November 2010
Automatic addition of map locations for existing accounts with a public address. This enables the Google Maps changes in 1.8.9 for accounts with a physical address on their public profile page. Extensions also added to eHive API to support communities.
Google maps support added allowing accounts to display a map with their physical location on their public profile page (museum directory page).
9 November 2010
Enhancement to support sorting of records in reports. Changes to beta version of eHive API.
3 November 2010
Sorting of complex object numbers. eHive now stores the original object number entered and a formatted version which is used for sorting. Draft records now sorted by date created. Bug fixes and enhancements to record indexing.
This upgrade also included:
Sorting of draft records by the date created
A reduced indexing stop word list to include some two letter prefixes used by organisations in their object numbers
A fix for bug where new pick list list terms were not always indexed correctly
20 July 2010-27 September 2010
Server-side changes for upcoming eHive application programming interfaces and WordPress plugins.
25 June 2010
A new pick list editor was added in the latest upgrade. You can edit term names and delete unused ones. Terms show the number of records they are used in, and the related records can be opened in a new tab from the link.
Support added for rights management. A default copyright licence can be assigned to all records and overridden on any individual record. The copyright licences include All Rights Reserved (the default), Creative Commons licences, and No Rights Reserved (public domain). A new Notices area for notifying account holders of any important changes was added to the logged in home page.
18 April 2010
Track the acquisition of one or more objects in a single acquisition lot record. The acquisition record can later be linked to one or more object records that share the same acquisition information.
Major upgrade to NZMuseums website and auto-suggestions as you type in pick list fields
Image uploading section of cataloguing screens reorganised, plus the addition of a new image cropping tool
A minor update was performed today, fixing some problems with bulk data imports and image derivative creation. We also added a social bookmarking button on key pages.
13 Nov 2009
NZMuseums search widget released
New Explore page to view the most interesting objects
Behind the scenes changes for the upcoming NZMuseums widget
Bug fixes in deleting and saving records
Export data to Excel and comma separated values formats
Search Friendly URLS – Convert the website address structure to a more human format (search friendly)
Improved layout and CSS – clearer more consistent layout, XHTML 1.0 compliance, simpler CSS
Community Administration Reports – Download list of approved members, Summary report (pending/approved/declined members, total objects)
Exhibition Labels (fixed format for printed labels)
Create screen – a new header section to make it easier to see the main details of an object, including the thumbnail image, on every tab.
Closed beta stage completed. Now anyone can sign up for an account!
New Administrator Options for Communities – approve and decline pending members.
Link back to the Home page from your username in the top header and from the eHive logo.
My Latest Objects now includes objects that do not yet have an image.
NZMuseums – Integration with NZLive.com. Search on events information from www.nzmuseums.co.nz based on content in the NZLive.com website.
New short aliases for common fields to save typing when searching.
Payment screens for account purchases and renewals.
New object cataloguing screen tabs for acquisition, administration and conservation.
New fields in many of the existing create/edit screens, particularly for Natural Sciences. New icons for cataloguing screens, plus a tidier page layout.
Choose which is the main (primary) image for objects that have multiple images.
View Account Usage – this shows the usage of disk space in the account and a history of image and record counts.
30 January 2009
Minor bug fixes, new results sorting options, better compression of images.