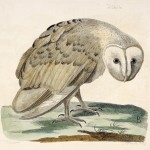 eHive is a web-based collection management system developed by Vernon Systems. We have more than 30 years' experience in creating software for the museum, gallery and cultural heritage sector.
We've put together some answers to common questions about using eHive. If you can't find the answer you're looking for, take a look at our eHive Forum or contact us at info@eHive.com.
eHive is used worldwide by hundreds of cultural institutions, clubs and societies, museums, universities and private collectors.
eHive is accessed through any browser. You can catalogue objects, store images, manage acquisition information, and publish your collections online. Just go to eHive.com sign in details to access your account.
Will eHive be suitable for my collection?
eHive has seven different object record types: Archives, Archaeology, Art, History, Library, Natural Science, and Photography and Multimedia.
Each record captures both descriptive and administrative information about your object. eHive also supports the tracking of acquisition information.
If you have a larger collection, or would like the ability to record detailed information about collection management activities, you may find our other product Vernon CMS is a better fit. Vernon CMS is a sophisticated collection management system that you can tailor to suit your collection, your specific needs and your budget. For more information see our Vernon Systems company website.
Do I need any training or specialist knowledge to use the system?
No. eHive is an easy to use system that requires no special training. The built-in help will guide you through the system. Because it's web-based, you don't need to worry about installing or upgrading any software. We take care of secure hosting, backups and software and hardware upgrades. This makes it ideal for collectors or smaller institutions who don't have dedicated IT staff.
How do I publish my records?
It's easy to create your own profile page and publish your collection online with eHive. When you save a record, you are presented with publishing options. It is a tick of a checkbox to publish the key details of a record online.
eHive also has tagging and commenting features. Adding tags to your records makes them easy to find, and the commenting feature means that you can encourage community participation around an object.
We provide options for migrating any existing cataloguing data and files you have into eHive.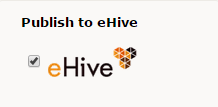 What if I don't want my records to be public?
Publishing to eHive is optional. If you don't want a record to be publicly visible, untick the 'Publish to eHive' checkbox when saving the record. You can set all, or some of your records as private.
Can I collaborate with other eHive users?
Yes, you can create or join together with other users and then contribute object records to the community. This could be a collaboration based on a common theme such as a historic event or a geographic area.
How much does it cost?
eHive accounts are available on an annual subscription basis covering use of the software, storage and ongoing development. The amount of storage you use determines the level you need to purchase. For example, the $US 200 per year account includes 1 GB of disk space which will store approximately 2,000 web-sized images. See the eHive Pricing page for more details.