Any records you create on eHive will automatically be assigned a default copyright licence. You can specify which license you would like to use as your default. You can also change this default at any time. When you change the default, the copyright licence that appears on your existing records will automatically update to the newly specified licence.
How to change your default copyright license
Click on the Account Settings link in the My Account section of your logged in homepage.
Click on the Preferences and Data Access link.
Select your preferred default licence and click Save.
Updating copyright licences on individual records
It's possible to override the default copyright licence for individual records. This is useful if you have collection items that are subject to different copyright terms. Records which have a copyright licence other than the default will not be effected by changes made to your default licence.
How to update the copyright licence for a saved record
Search for your record, and view it in its Detail view.
Click on the Update Copyright Licence link, located in the Tools section on the right hand side of the page.
In the resulting screen select the copyright licence you wish to assign to this record and click Save.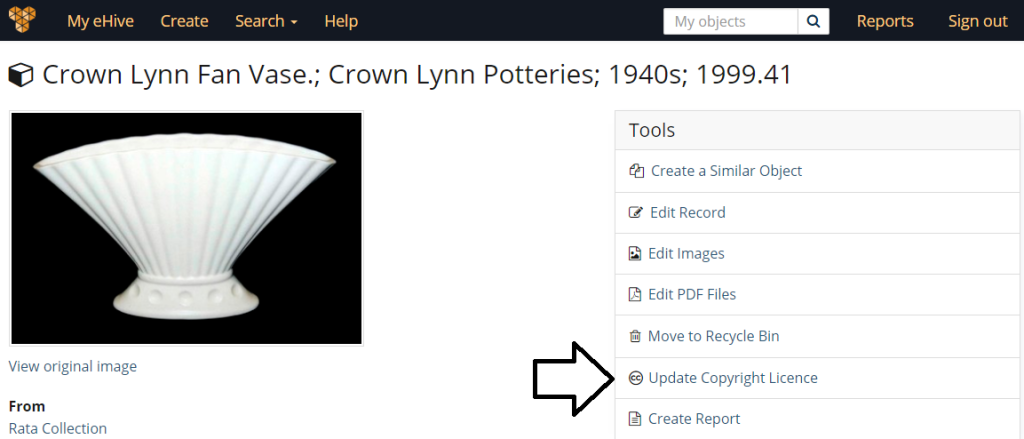 For more information on copyright licences, please see the Help topic Copyright Licences.