To view all of your records, make sure you are signed in to your account, go to the My Records section of your homepage and click on the Total Object Records link.
Below this you also have two options to easily view your records based on their publication status; Public and Private.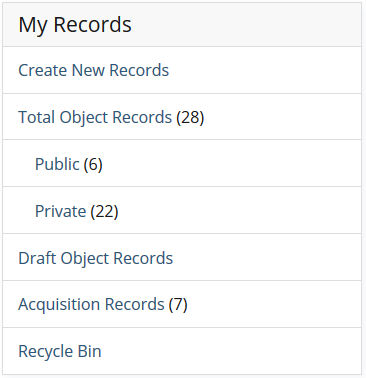 To search for specific data in your records, please see the topic on Constructing searches in eHive.
« Saving and publishing options | Updating publication statuses »