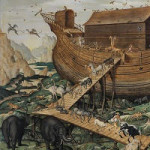 Tagging and commenting can help encourage eHive visitors to interact with your organisation and collection.
Tags are keywords that can be added to a record to describe, group or categorise an object. As an account holder you can add tags to your own records and can also choose to allow the public to add tags as well.
Tags that have been added to your object records are used to create a tag cloud on your Public Profile page. Clicking on a tag will return all of your records that have been tagged with this word or phrase. This provides a visual point of entry for users to explore and discover your records.
Commonly created tags will also appear in a tag cloud on eHive's Explore page, enabling users to search for objects with these tags across all eHive accounts.
You can also encourage user interaction with your collection by allowing commenting on your records. This enables eHive visitors to share memories, ask questions and otherwise engage with your collection.