eHive accounts are available on an annual subscription basis. There are 5 standard account levels to choose from, each with a different storage limit.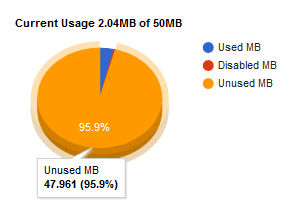 This means you can choose the account level that best suits the size of your collection. Details about the price and allocated storage space for each account can be found in the next topic, price structure.
eHive account subscriptions cover use of the software, data storage and backup, as well as ongoing development of the system. The only other cost associated with using eHive is optional; if you would like to import records into your system in bulk, you can use our import service. The various import options are outlined in the Importing Data section of our website.