Once you've created your eHive account you can sign in and begin to customise it.
You can create a Public Profile to help promote your organisation or collection. This can include one or more images, a description, and links to your website and facebook, instagram or twitter accounts.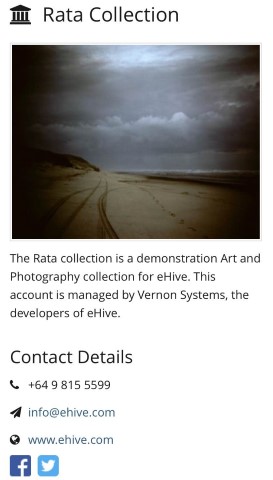 You can set your account preferences. These include preferences for public access and copyright licences, and choosing whether the public can tag or post comments on your records.