The latest upgrade to eHive includes a new Edit Images screen.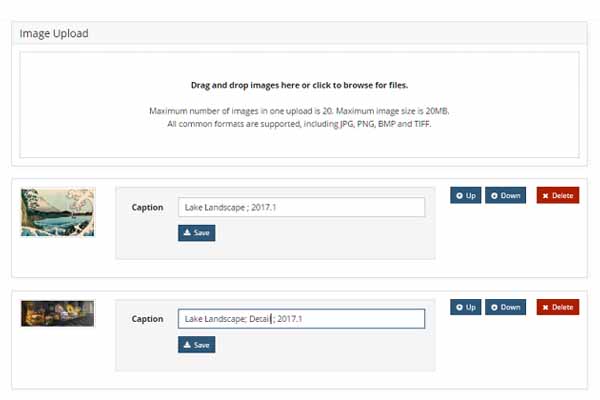 We have separated out the object image management into its own page. This has simplified the processing of the object edit/create screen as this screen now only covers the editing of the object record. We have also resolved the problem where only one new image could be added to an object record at a time. The new upload screen also supports drag and drop and will allow you to add up to 20 images in a single step.
If you wish to add images to a new object you must now first save the object record. For any existing record you can now access the Edit Images link from the detail page and from different summary views in the system through the new " ⋮ " icon. For more details, read the help topic about adding images to an object record.