Welcome to THE BUZZ newsletter.
Every few months we will be sharing some updates on eHive and interesting things that we have come across in the wider world of museums and collections.
Don't miss out. Subscribe to the newsletter mailing list.
Case Study:

Project Ark –
Digitising Southland's heritage collections

We know that many of you are interested in the challenges small museums face when digitising their collections. In the Southland region of New Zealand, there is a fantastic project that is tackling those challenges head-on.
Read More…
Community


NZ Museums website gets a revamp

We have revamped the NZ Museums website. NZ Museums showcases New Zealand's museums and galleries and their collections.
New Zealand museums, galleries and other collecting communities can contribute to NZ Museums through eHive.
Read More…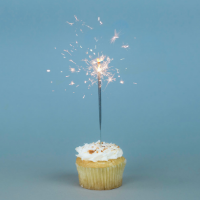 2018 in review
We hope that 2018 has been as successful for you as it has for us. We have been working harder than ever to keep up with all the work, and have even taken on new staff.
We would like to extend a warm welcome to all the new collections who have chosen this year to get started with eHive.
We also want to thank those who have been with us for longer. We have spent time working beside many of you this year on some exciting projects.
We wish you have Happy New Year and are looking forward to doing great things together in 2019.