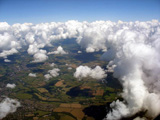 Would you like to attend the eHive workshop in Hertford?
Date: March 26 2012
Place: Hertford
Time: 10am – 3.30pm
Cost: free – lunch and refreshments will be provided*
Please bring a WIFI enabled laptop to participate in the 'hands on' section of the afternoon.
Contact anne@vernonsystems.com for bookings. Seats are limited!
*with thanks to Hertfordshire Museums
(article image on homepage: Anders Sandberg)